Gensler Student Design Exchange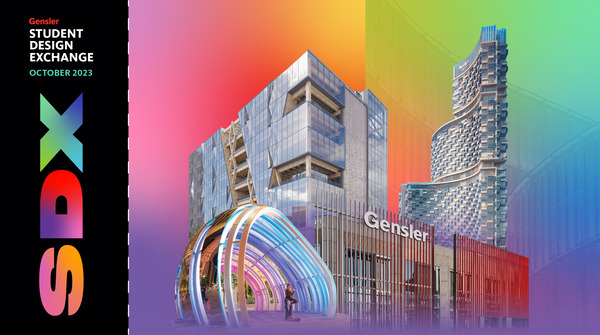 Gensler is excited to announce the second annual Gensler Student Design Exchange, a month-long program of events for students, emerging professionals, and faculty. This program aims to explore how we can use Design to Create a Better World through the exchange of ideas by way of keynotes, hackathons, community building, faculty roundtables, and career development sessions.
Together, we will explore the following themes: Passion & Purpose, Communities & Climate, Design & Culture, and Career Development.
The Student Design Exchange will begin on Monday, October 2, 2023, and run through the month of October. Registration is now open (it's free!), and space is limited, so make sure to reserve your spot today.
We look forward to seeing you in October! For additional questions, please reach out to talentdevelopment@gensler.com.