Internships at G3 Marketing | ProCamps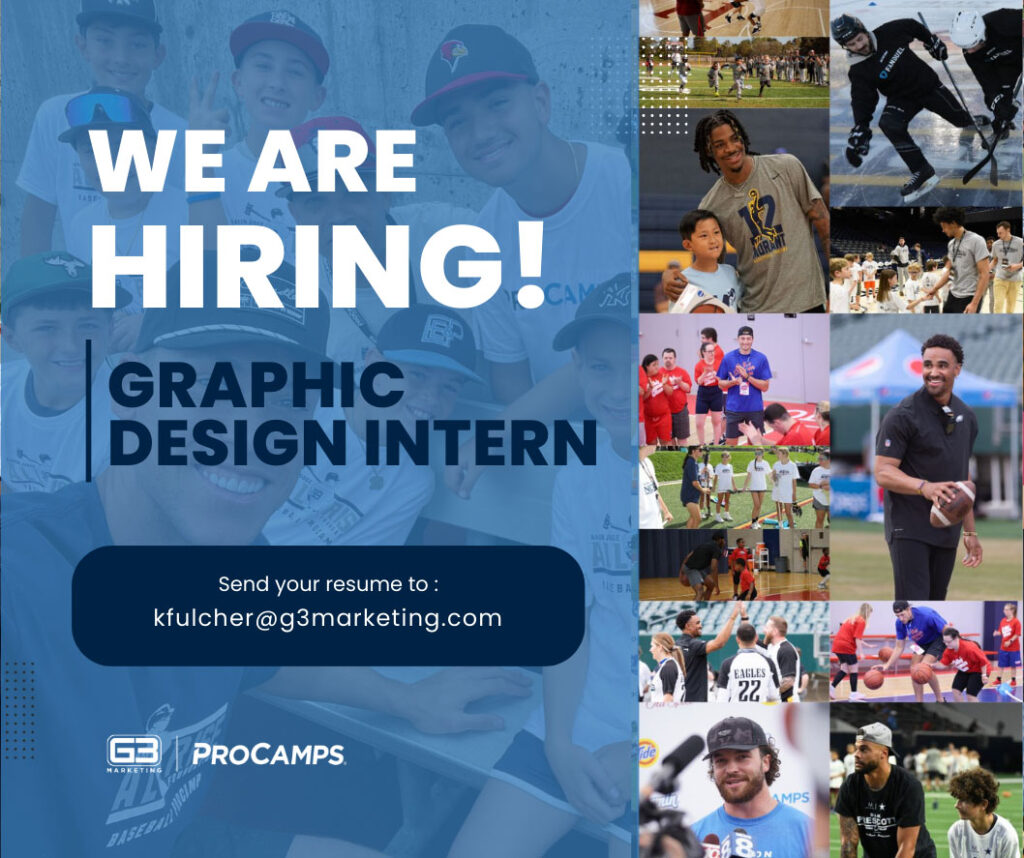 Our company is a best-in-class event management and sports marketing company specializing in developing, managing, and operating camps, appearances, brand activations, and related experiences for professional athletes and coaches in the NFL, NBA, MLB, NHL, MLS, PGA, ATP, NCAA, NASCAR, WPSL, MLL, and NFHL. We also take pride in our various partner relationships with major brands like Kroger, Dick's Sporting Goods, Adidas, and many more.
For the past couple of years, we have had co-op opportunities to work alongside me and create awesome work not only for our company but for their internal growth. G3 Marketing | ProCamps allows for real-world marketing and design opportunities that are showcased on some of the biggest stages.