Professional Practice: Interviews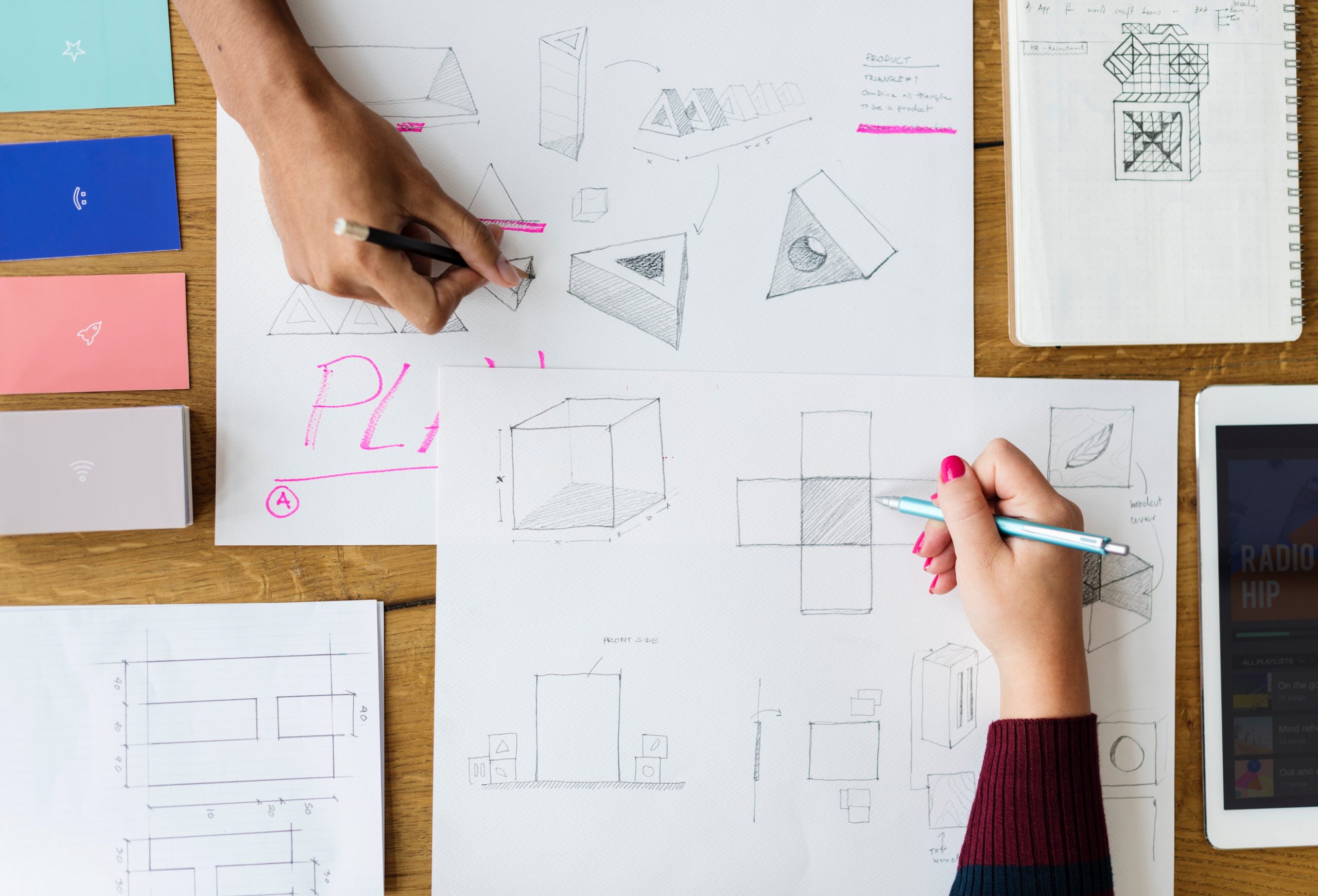 Industry professionals talk through finding a job, starting your own freelance business, utilizing placement agencies, and so much more below!
Lauren Glazer: On Finding and Landing a Job in a Remote City
Lauren Glazer is currently a UX Designer with the Amazon Fashion team, in Seattle, WA. She recently relocated from Washington, DC. where she spent 4 years as a Senior UX Designer with National Geographic & The Walt Disney Company, focused on all digital experiences and User Testing across NationalGeographic.com. She previously served on the board of AIGA Cincinnati as a member of the Student Engagement committee, and is currently a design mentor for the Built By Girls community.
Outside of work, you can find her hiking the many mountains of Washington with her dog Hazel, cooking, baking and occasionally designing wedding invites for friends and family.
Connect:
Website: http://www.laurenglazer.com
Dribble: http://www.dribbble.com/romanolaa
LinkedIn: https://www.linkedin.com/in/romanola
Anna Dietrichs: On Finding a Job in the In-House World
Anna Diederichs is currently the Creative Director at Cincinnati Children's, the #3 ranked pediatric hospital in the nation. She has 20+ years of experience in graphic, digital and environmental design as well as design/brand management for a variety of non-profit and private sector clients. She has worked in both print and digital and in agency and in-house environments. She hails from Chicago, where worked as an Art Director for a variety of clients including the City of Chicago, Firestone, Miller, and Disney. After relocating to Cincinnati, she worked as a Senior Digital Art Director for a variety of P&G home care brands including Dawn, Swiffer and Febreze. She previously served on the AIGA Cincinnati board as the Chair of the WomanUp initiative.
When she's not working, you can probably find her at the kickboxing gym, chauffeuring her two daughters (11 and 9) around town, and binge-watching true crime shows on Netflix while drinking copious amounts of coffee.
Connect:
Web: annamuthudiederichs.com
LinkedIn: https://www.linkedin.com/in/anna-muthu-diederichs/
Twitter: @annamdiederichs
Instagram: @annamdiederichs
Zach Lansdale: On Starting Your Own Agency
Zach Lansdale is currently a Partner and Design Director with TinyWins, a word-of-mouth brand strategy and identity consultancy focused on momentum. He recently relocated from New York, NY, where he spent ten years working within the advertising and start-up world, which led him to start his independent practice focused on brand and identity work.
Outside of work, you can find him spending all the time with his one-year-old daughter Lily, wife Maggie, and Monty his mini-doodle in lovely Norwalk, CT. He is an avid baseball card collector who has way too many Ken Griffey Jr. cards.
Connect:
Dribble: https://dribbble.com/lansdale
LinkedIn: https://www.linkedin.com/in/zachlansdale/
Instagram: https://www.instagram.com/ld__co/
Ryan Cayabyab: On Running a Freelance Business
Bio & Links:
Lydia Crone: On Interviewing and Presenting Your Best Self
Lydia Crone is currently a Senior Designer at Hyperquake in Cincinnati, Ohio. Before then she worked as a graphic designer at OOHology, and advertising agency in Louisville, KY. There she focused mainly on digital design, social media strategy, and photography. In her current role, she works on anything from branding and packaging to physical installations and social media.
Apart from work, she enjoys singing and writing music, trying new recipes, and spending time outside.
LinkedIn: https://www.linkedin.com/in/lydiatissandier/
Agency: https://hyperquake.com/